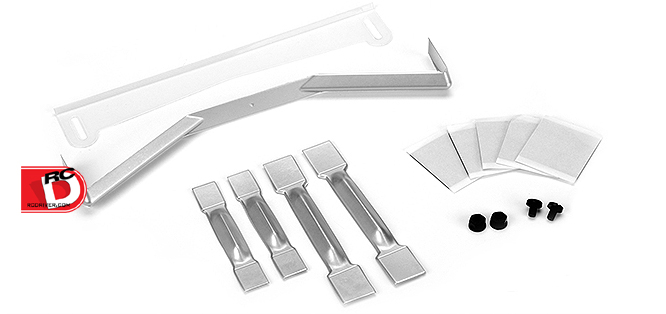 The PROTOform 1:8 Aero Kit with Spoiler & Stiffeners features molded-in stiffening contours to keep your 1:8 race body as aerodynamic and structurally sound as possible, while minimizing added weight.
It features stiffening contours molded directly into lexan for uncompromised rigidity. Each 1:8 Aero Kit includes a large main stiffener for behind the rear wheels: pre-formed, pre-cut and ready to install.
Two small and two medium size stiffeners are included to reinforce the sides of the body with a few simple bends. Also included in the kit is a rear spoiler/gurney strip, vital to keeping the rear of your car planted. The spoiler is die-cut & bent to size with 20mm slots for adjustability in different track conditions.
Click here for more info –