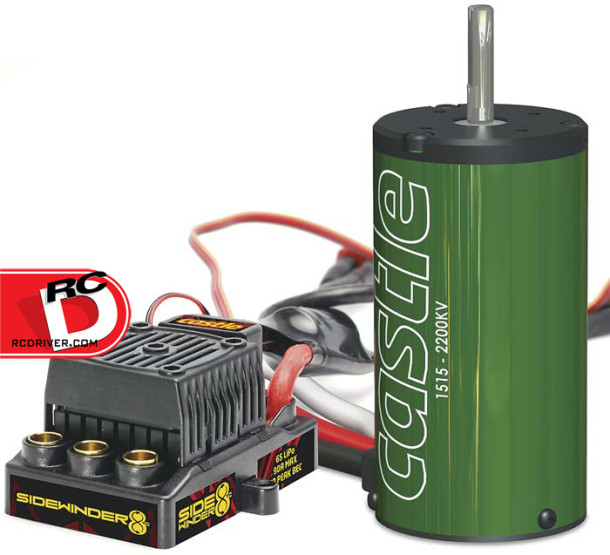 Meet the next big kid on the block. Lean and mean like his little Sidewinder 3brother, he features everything you'll need to toss around buggies, truggies, and monster trucks around like a rag doll. Anything weighing in at up to 11lbs and running up to 6S LiPo is fair game. It's powerful BEC will laugh at nearly every servo on the market today, and it's potted design will tolerate wet conditions without flinching. Paired with Castle Creations new 1515B-2200kv motor, featuring the same internal design as our award winning NC-1515-2200 motor, it's sure to beat down the competition. The ESC is equipped with the state of the art software that Castle is known for and has USB programming capability using the Castle Link USB Adapter (sold separately). So pound on snow filled parking lots, beat the muddy trails into submission, and tear streams a new one. Tell 'em Sidewinder 8th sent ya.
Value Priced Performance
The Sidewinder 8th combo gives hardcore RC enthusiasts the Castle advantage with a retail price of only $220.00!