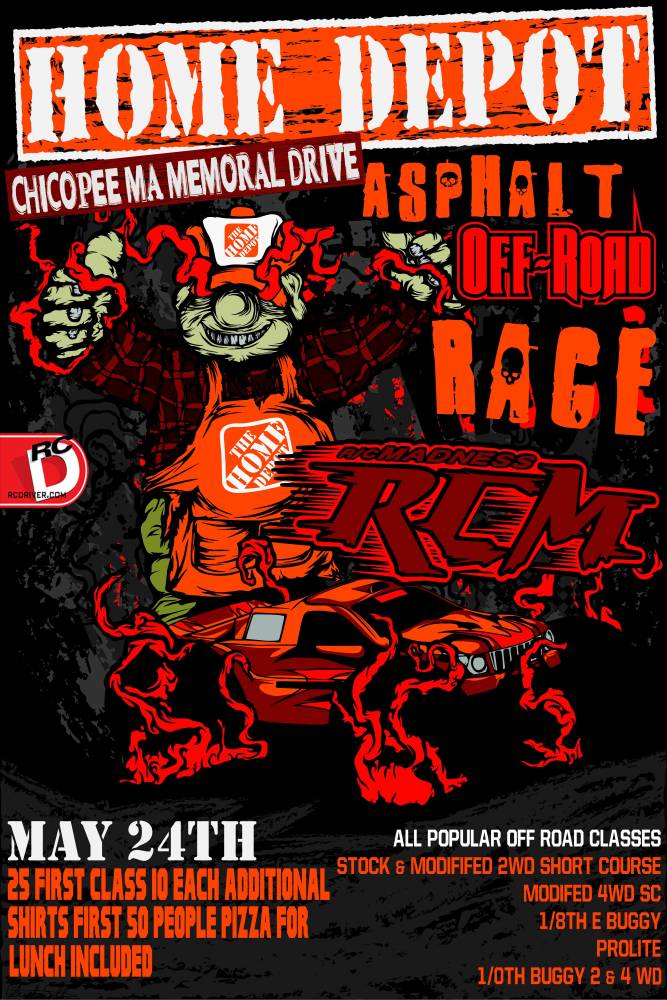 Often times when I tell people that I bash/race radio control cars and trucks, they respond with a puzzled look. They immediately think of something that is purchased at Radio Shack, Wal-Mart or Target. When I go into detail and explain how sophisticated these vehicles are and how much they can cost, their faces tend to light up and they want to know more.
The question now is, how do we bring this great hobby that we all love so much to the uneducated masses? Well, Chris Marcy, owner of R/C Madness, may be on the right track on how to organically grow the hobby. If you are not up to speed with R/C Madness let me fill you in.  R/C Madness is widely considered the facility that helped start the boom in 1/18-scale racing a few years back and hosted the 1/18 Nationals that, at its peak, had over 300 entries and was featured on the Outdoor Channel. R/C Madness was also one of the first tracks in the country to recognize that short course trucks were the next big thing and hosted the Short Course Nationals. They have hosted other big events too, including the HPI Challenge, Tamiya TCS races and ROAR Nationals.
So, what is R/C Madness doing now to take the next big step into growing this hobby? Thinking outside of the box, Chris contacted a Home Depot that was not too far from his shop and asked if they would like to host a radio control race at their facility in Chicopee, MA. The idea was to have an off-road asphalt race in their parking lot. Chris brought his portable jumps, lap counting system, a driver's stand and everything else he needed. He advertised the event at his shop and Home Depot did within their store. The first 50 people to enter received a free race shirt, everyone involved was treated to lunch and the top three finishers in each class received awards. Home Depot also invited the local police and fire departments to the event to show any kids in attendance their cool full-sized rigs. Last, but certainly not least, Home Depot put on one of their building clinics for kids where they built things like small birdhouses and the like.
While the racing at the event was fierce, the true intention was to draw people into the hobby and it seems to have clearly worked. Often times there were crowds of people, who had never seen "real" radio control vehicles, lined up around the track, shoulder to shoulder, cheering on the racers. Chris even noted that in the days following the Hope Depot race, the number of new people walking into the shop jumped significantly.
So what's next? Chris is thinking of setting up a Home Depot Points Series Tour in his local area!