The Tools to Make Wrenching More Fun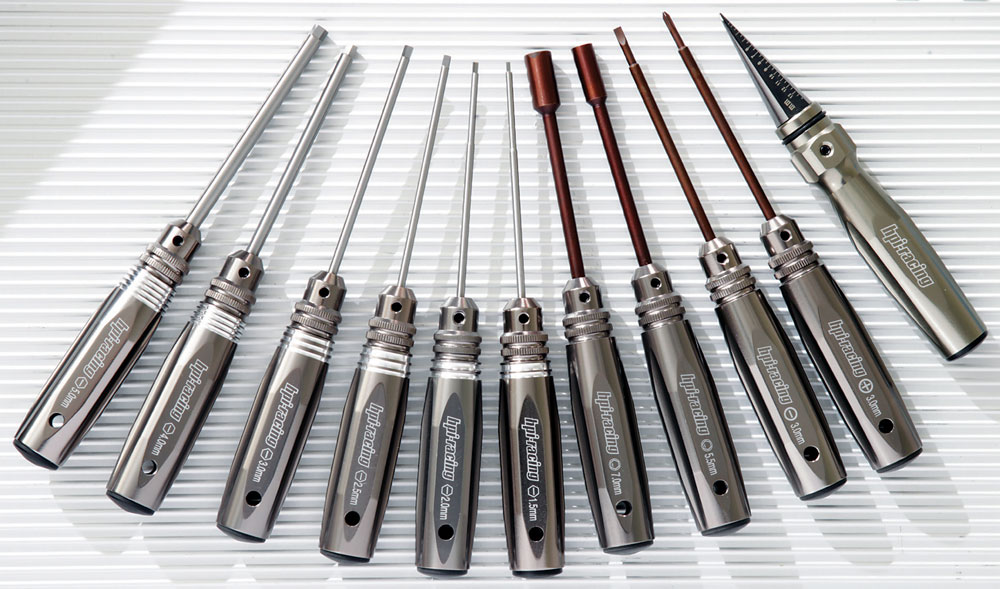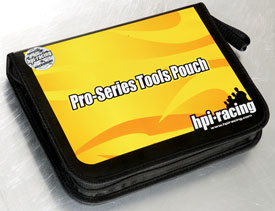 Words: Paul Onorato
Set yourself up with a quality set of RC-specific tools like the Pro-Series tools from HPI and you will find wrenching much more enjoyable. These eye-catching, high-quality tools are sold individually so you can just purchase the ones you know you will use.
HPI offers everything from Allen drivers to box wrenches to blade and Phillips head screwdrivers, and even a body reamer. Each tool features a great-looking CNC machined aluminum handle that is polished for a shiny finish. The handles were quite comfortable to hold with the diameter sized just right to allow you to apply the proper amount of pressure to your hardware. Knurled grips at the tip ends of the handles are a nice feature that kept my fingers from slipping. The opposite end is fitted with a plastic cap that sits nicely in your palm. HPI laser etched each tool to make identification effortless and the tips are factory-ground and then hardened and black-coated for a long life and a high-end appearance.
I found that each of the tools held up very well to some hardcore wrenching sessions. Even if something does happen to one of the tips, you are covered because they are easily replaceable via the setscrew in the handle. The body reamer is pretty dialed as well. The handle has a slightly different shape that is better suited for the grip you would use for cutting body post holes in polycarbonate and the blade features graduation marks in millimeters so you get the perfect size hole every time.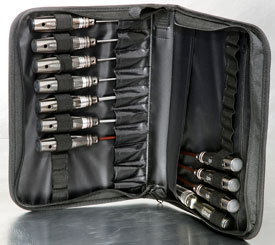 The HPI Pro-Series tool pouch is a helpful addition that kept our set of tools well protected, not to mention organized. A smooth operating zipper holds the pouch closed while the inside is set up with elastic loops to hold each tool individually and securely. There is also a zippered pocket inside for extra storage and this was the perfect place for me to store my spare wrench tips.
HPI PRO-SERIES TOOLS
• 1.5mm Allen driver—101890, $11.59
• 2mm Allen driver—101891, $11.59
• 2.5mm Allen driver—101892, $11.59
• 3mm Allen Driver—101893, $11.59
• 4mm Allen driver—101899, $11.59
• 5mm Allen driver—101912, $11.59
• 5.5mm box wrench—101894, $16.39
• 7mm box wrench—101895, $16.39
• PH #1 screwdriver—101896, $11.59
• #1 flat blade screwdriver—101897, $11.59
• Body reamer—101913, $29.99
• Pro-Series tool pouch—101914, $27.99
LINK
HPI hpiracing.com, (888) 349-4474