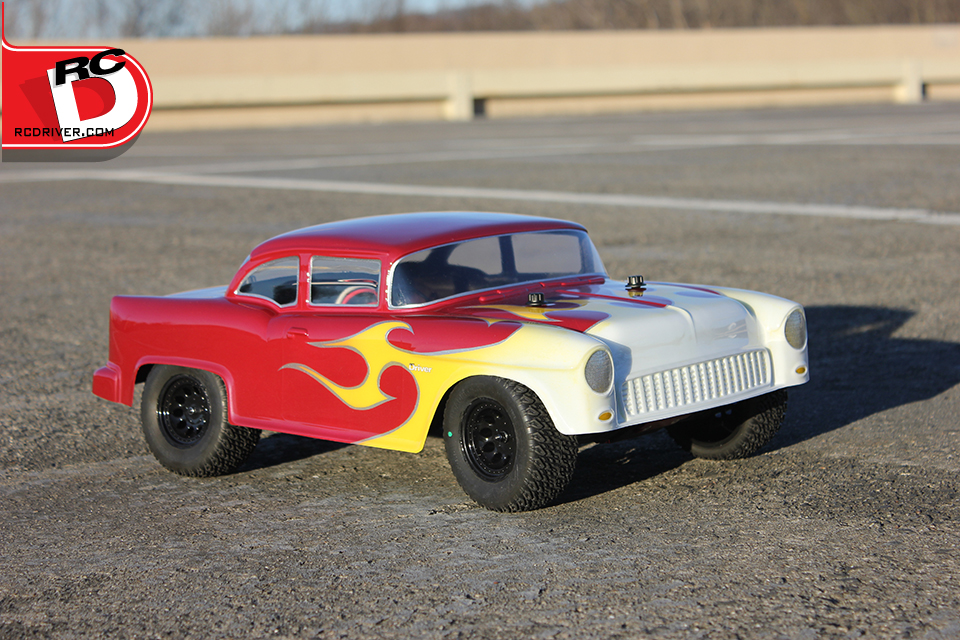 P
art 4 of Project Jallopy and we've finished our build. It's hard to imagine that just a few days ago, the car you see above was just a random pile of parts in a bin with no instruction manual for a build. We just added parts as we went. Time to mount up a body and see how it drives!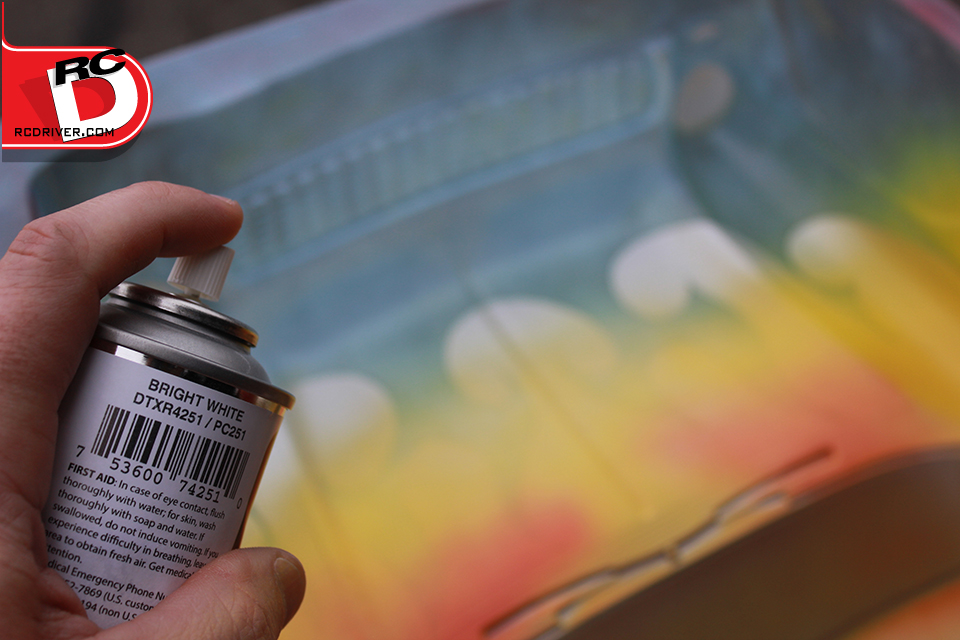 To finish up the project, we decided to fit the Slash based vehicle with Parma's Fifty Five SC Baja body that we painted with new Duratrax RC Car Spray paint to make the project, deemed a jallopy due to its build from spare parts, into a show stopper with a custom flame paint scheme.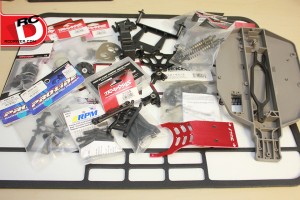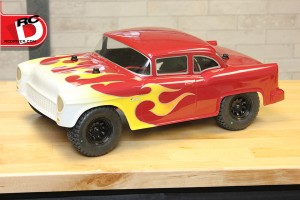 The pile of parts on the left was how our project started and the car below is the finished project. The off-road Traxxas Slash based machine turned into a road cruiser was a lot of fun, picking, choosing, fitting parts and result is a cool looking vehicle to tear up the street, sand and dirt. We didn't have instructions or even a full box of hardware, we just sifted through what we had and assembled the components with knowledge from all of our previous Slash builds. It just goes to show, that you should always hold on to your spare parts. You may just collect enough during your hobby experience to build or repair other vehicles.
THE DRIVE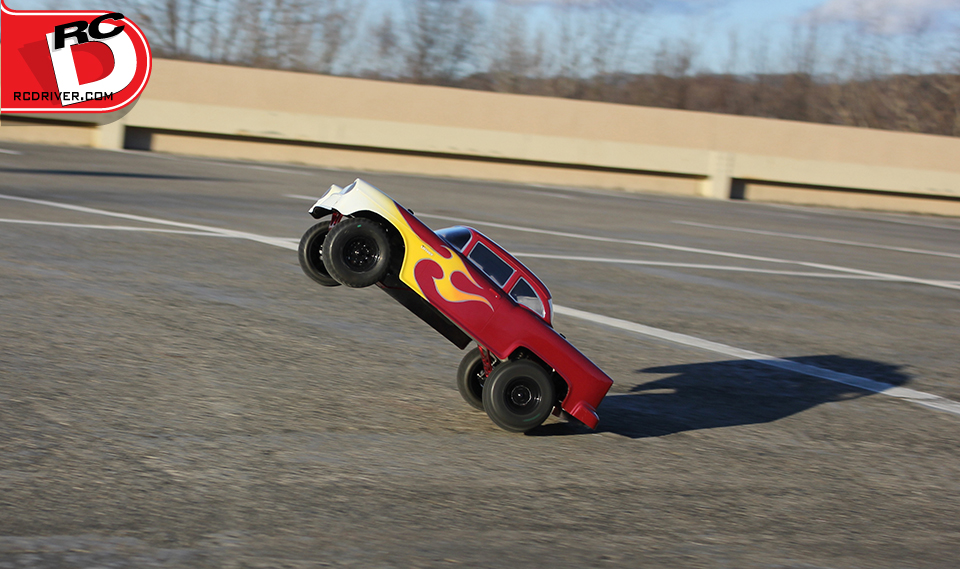 For Project RCD Jallopy's first run, we headed to the top of the RC Driver office parking garage where there was plenty of room to rip on the throttle and see how fast our project was and how it handled. With Greg behind the camera and Tony behind the wheel, we were eager to see this machine in action. Tony said here we go and ripped on the throttle. The Jallopy instantly started to move and then all of a sudden, the front wheels left the ground and we heard lots of scraping as the rear of the body was dragging on the ground and it was carrying a wheelie. Awesome! We stuffed the Project Jallopy full of Castle Creations power to wheelie on command and it did. Tony was ripping the car back and forth in the lot, popping the front end up whenever he wanted to, the action was very cool. Then into the corners, there was certainly a lot of body roll since this project is based on the higher CG Slash chassis. The body roll looks pretty cool and gets the car a little tipsy, but Tony managed to keep it on all four wheels and kept mostly with speed runs and wheelies in the lot. Check out these shots of the drive.
WRAP-UP
From a pile of parts to pure fun in just a few days! Project RCD Jallopy was a success from a interesting build to an action packed basher machine for parking lot or flat dirt driving. This machine is loaded with great parts that we'd recommend for any Traxxas Slash based build. If you're bored with your current vehicles stance, we suggest changing it up radically, just like the we did with the Project Jallopy. Go get your build on!