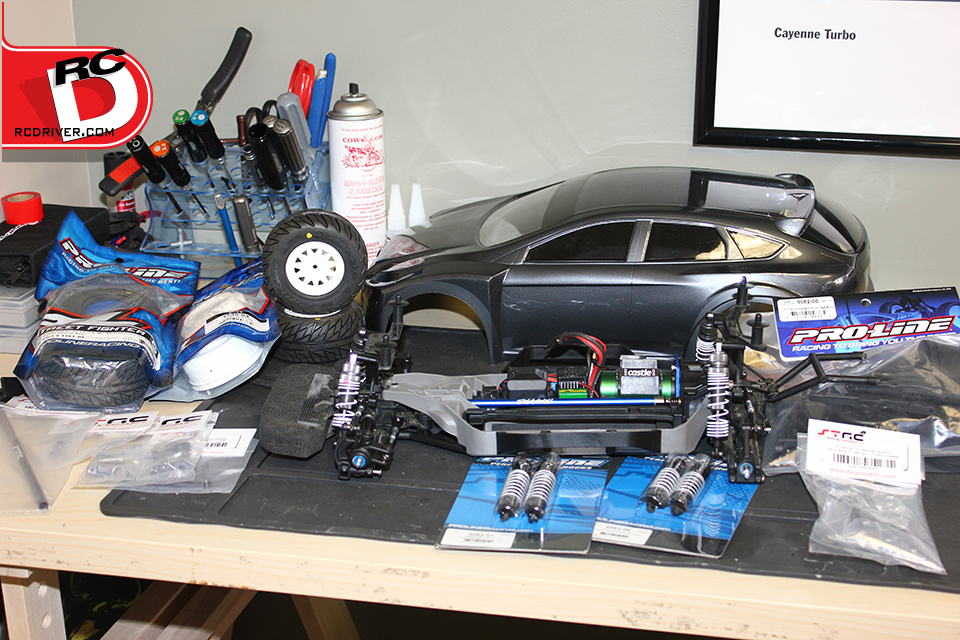 W
ell look at this cool collection of parts we've gathered up! We've got the on-road/off-road bug biting us so what better to do than to build a cool rally car. The base of this project is actually a
Slash 4×4
SC truck that we had turned into a GT8 car with an STRC GT8 conversion and a Protoform PF8-GT body. The car stayed rather clean running it in our office parking lot, but we wanted to try something new with it so it's now the donor car for our new mission; Project Stealth Rally! Project Stealth Rally will give us the action we are looking for both on the tarmac and in the dirt. Let's take a closer look at this soon-to-be mean machine.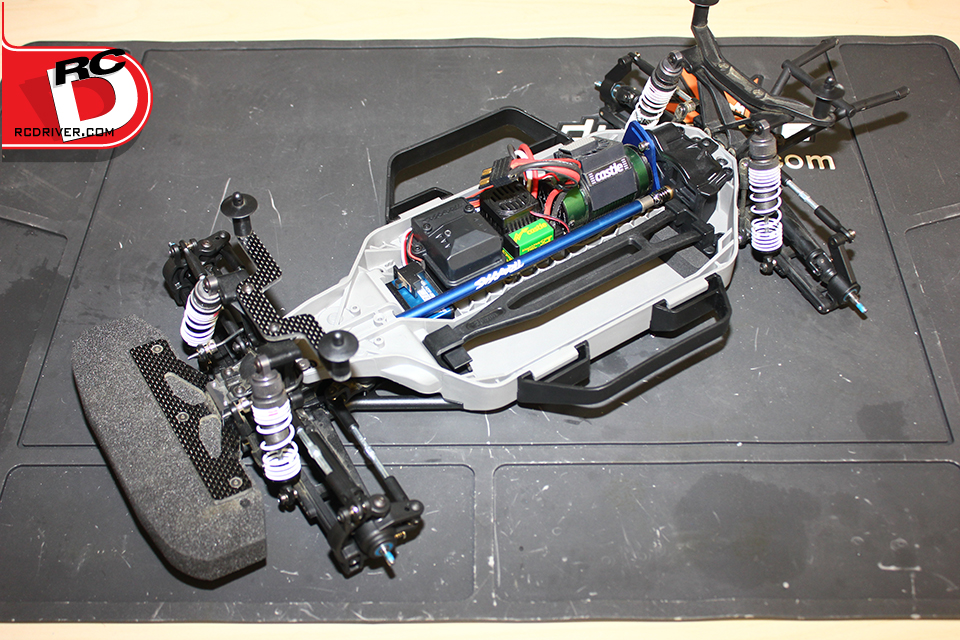 Our Traxxas Slash 4×4 donor car already had some modifications to it when it was turned into a GT8 car in its previous life. It has an STRC GT8 Conversion kit on it consisting of a new front bumper assembly with Kysoho foam bumper, a STRC low front body mount, and STRC shocks. For electronics there are the Castle Creations Mamba Max SCT brushless system stock radio and a Protek Servo, but we'll need to hunt down a new battery. Other option parts on the car include RPM's caster block and steering knuckle set, Robinson Racing's Gen3 slipper and a Traxxas Swaybar set.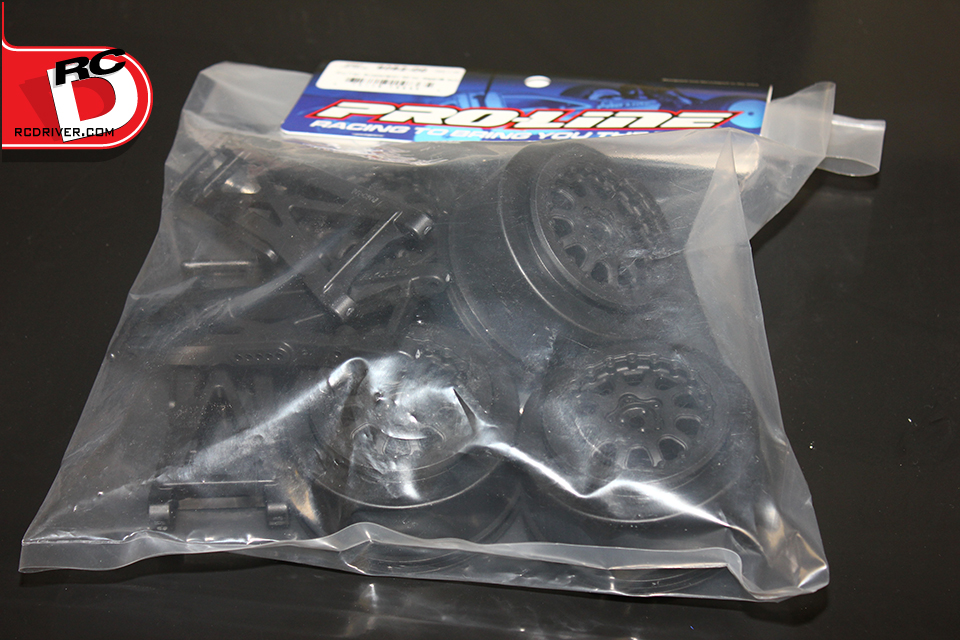 To make our Stealth Rally dreams come true, we turned to Pro-Line racing for a lot of their performance oriented upgrades. The first item up for installation is a Pro-Line ProTrac Suspension Kit (Part: 6082-00). The kit comes with new long arms, new tie-rods to accommodate the long arms, and rims that will keep the width of the car correct with the new parts. This kit will help make the car feel more nimble while thrashing on the throttle.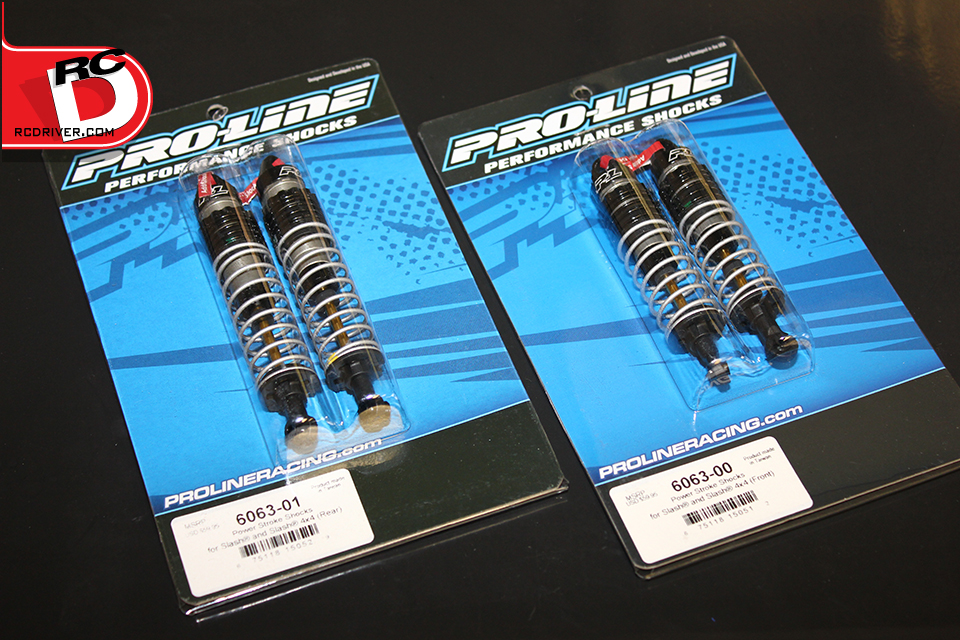 Since we're looking for the full Pro-Line suspension experience, we're going to swap out the STRC shocks on the donor car for Pro-Line's Power Stroke Shocks both front and rear (Part: 6063-00 & 6063-01). The shocks are packed with features; large bores, dual O-ring seals with shaft guides, well-fitting upper bladders and dual stage springs. They just look cool and more importantly, they work!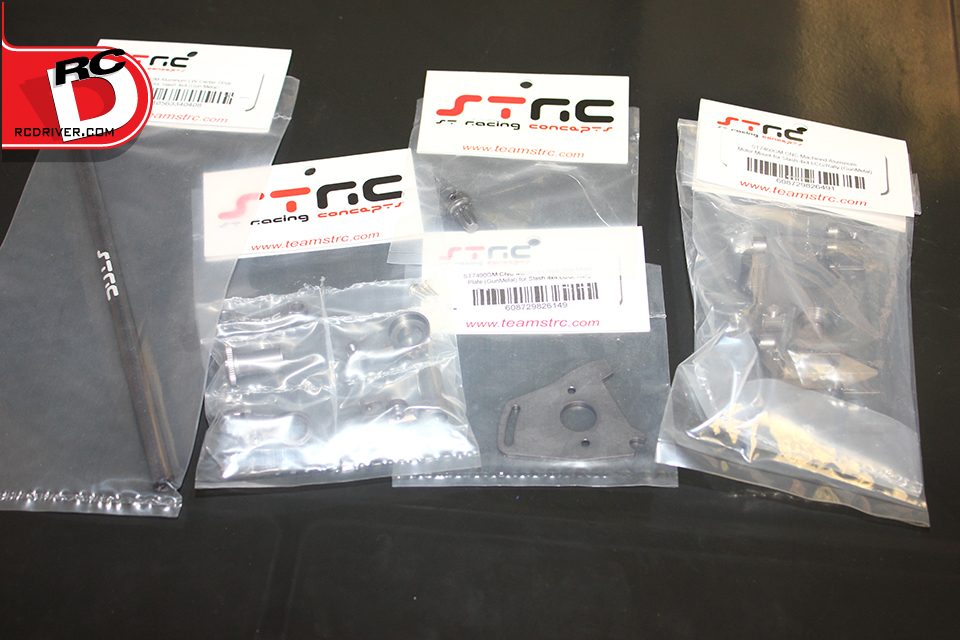 Yes, some STRC parts will be pulled from the chassis and saved for another project, but more STRC parts will make it onto the Stealth Rally. We have a STRC aluminum center shaft drive hub (ST6888GM) and lightweight center shaft (ST6855GM), both in anodized gunmetal for a cool look. While the car is apart, we'll install a STRC LCG machined aluminum motor mount (ST7460GM) and plate (ST7490GM) for better strength and heat dissipation. Then up front, the stock steering cranks will be replaced with aluminum cranks (ST6845GM) from STRC…all in anodized gunmetal of course.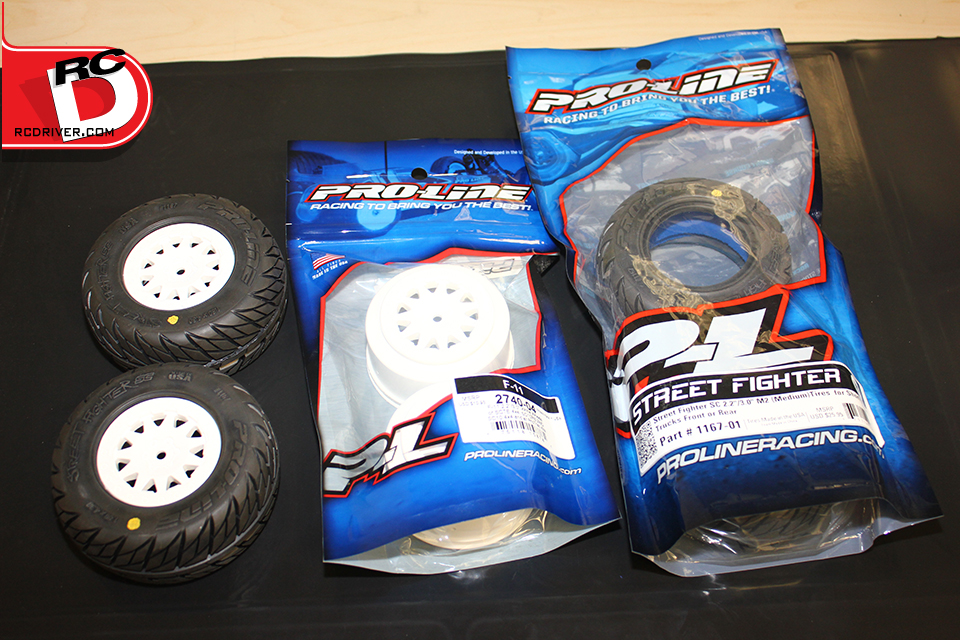 To keep the Stealth Rally stuck to the street, we're turning to Pro-Line for the rims and rubber. Street Fighter tires (Part: 1167-01) just sound cool and are a perfect fit for the Stealth Rally. We're thinking the Stealth look needs a little punch and we decided on their F-11 rims too (Part: 2740-04).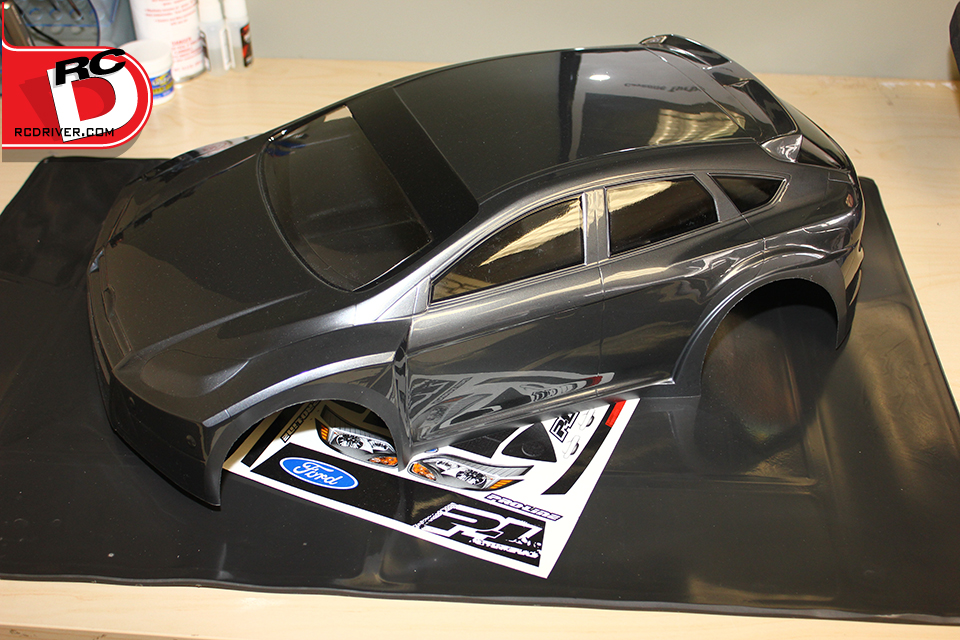 To top off the Stealth Rally, a Pro-Line Ford Focus Rally body has already been painted up by Bradly Fine-Line Designs in a simple gunmetal color. The body isn't available anymore, but there are plenty of other rally bodies available if you want to replicate this project. Bradley went the extra mile and painted the fender flares flat grey.  This is going to look cool!
WRAP UP
Project Stealth Rally is going to be a fun build and should be pretty quick since the donor chassis is mostly assembled. Keep checking back to our builds every Friday until it's complete. You won't want to miss out on what we're going to put this thing through!
LINKS