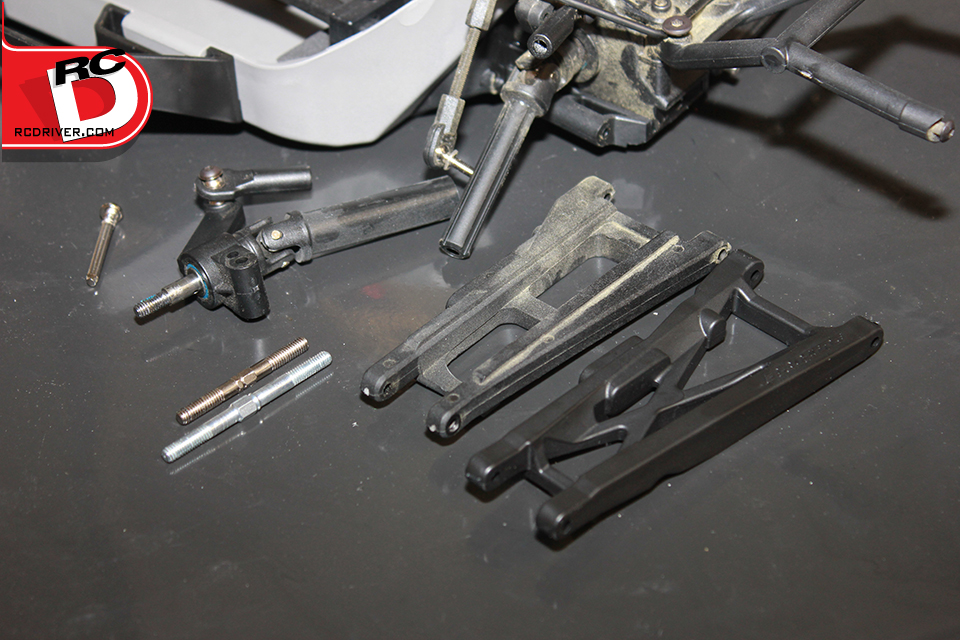 W
e want our Stealth Rally to handle like its on rails so we're swapping out the stock arms for Pro-Line's arms from their
ProTrac Suspension Kit
. The arms are longer so the hinge point sits further out in the wheel. To accommodate the longer arms, PL also includes new upper links. Here you can see the differences between the stock parts and Pro-Line parts.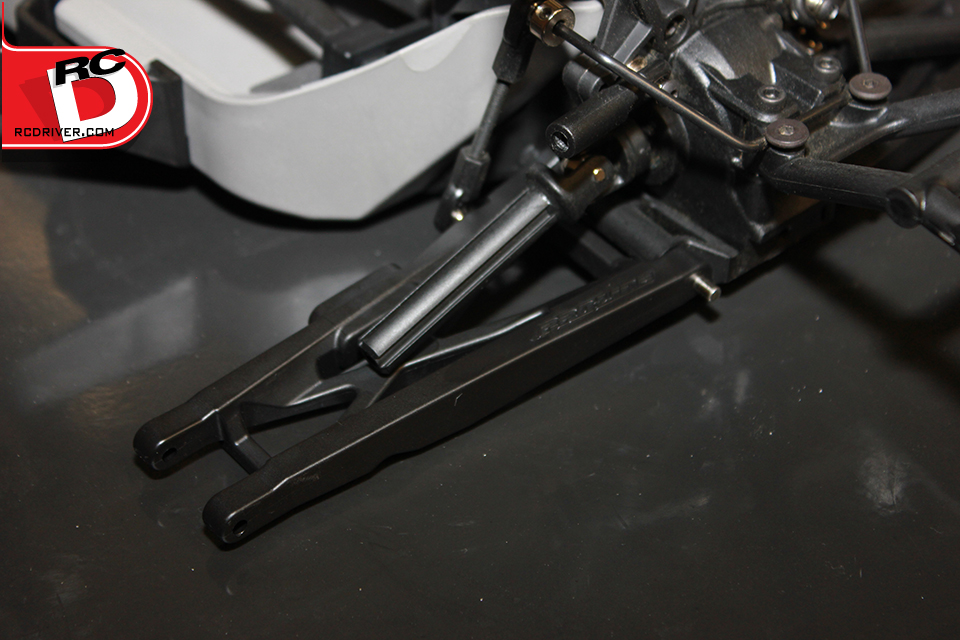 The new Pro-Line arm slips right into place and is secured with the stock hinge pins.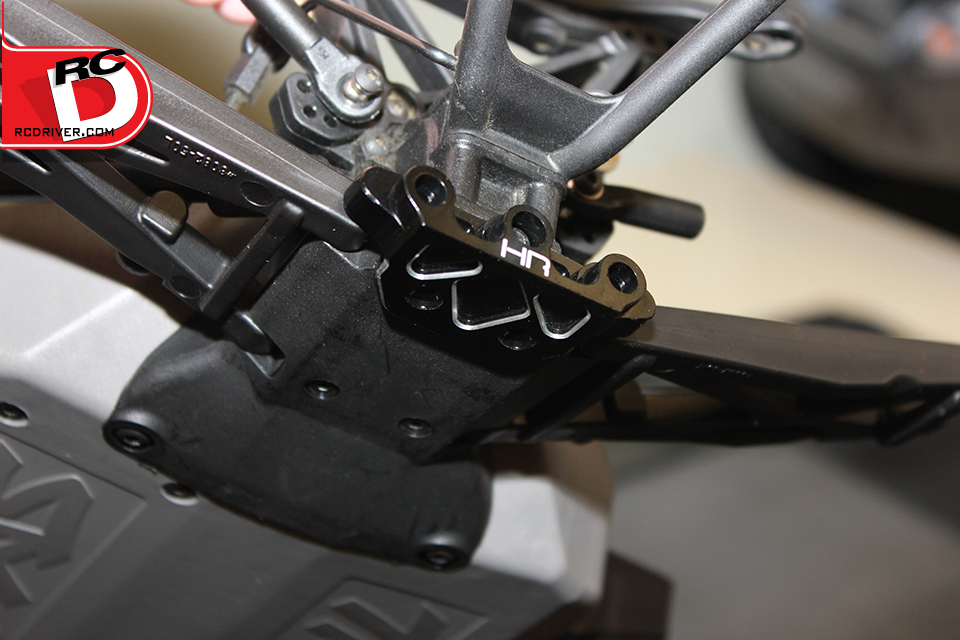 To secure the rear hinge pins, we're upgrading to a Hot Racing aluminum pivot plate. This plate is also a skid and should wear less than the stock plastic unit.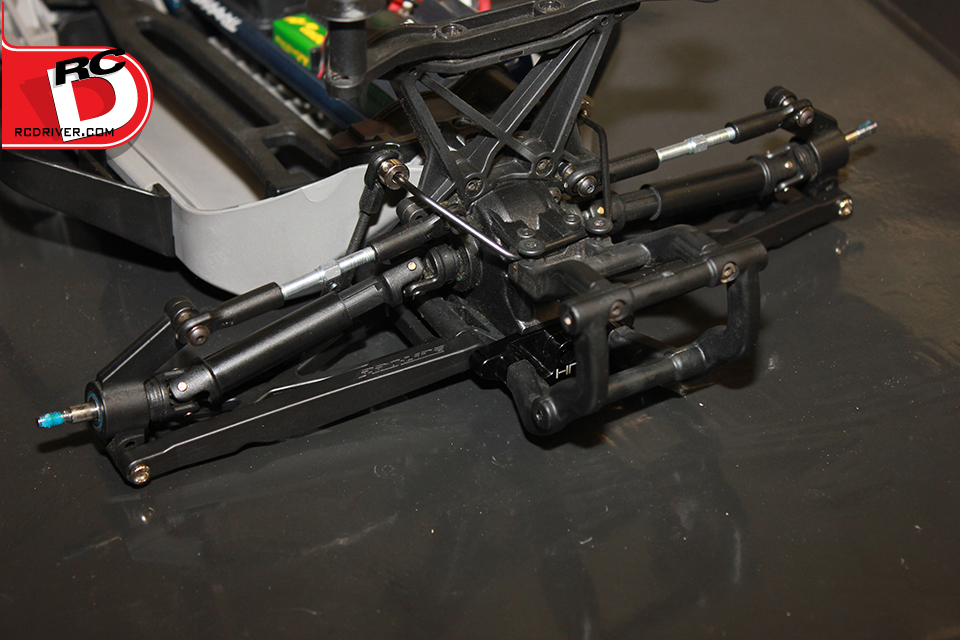 The new Pro-Line arms are in and the tie-rods threaded into the ball ends. There is a little ring around the adjuster flats of the tie-rods, make certain they all face the same side of the car for easy adjustment.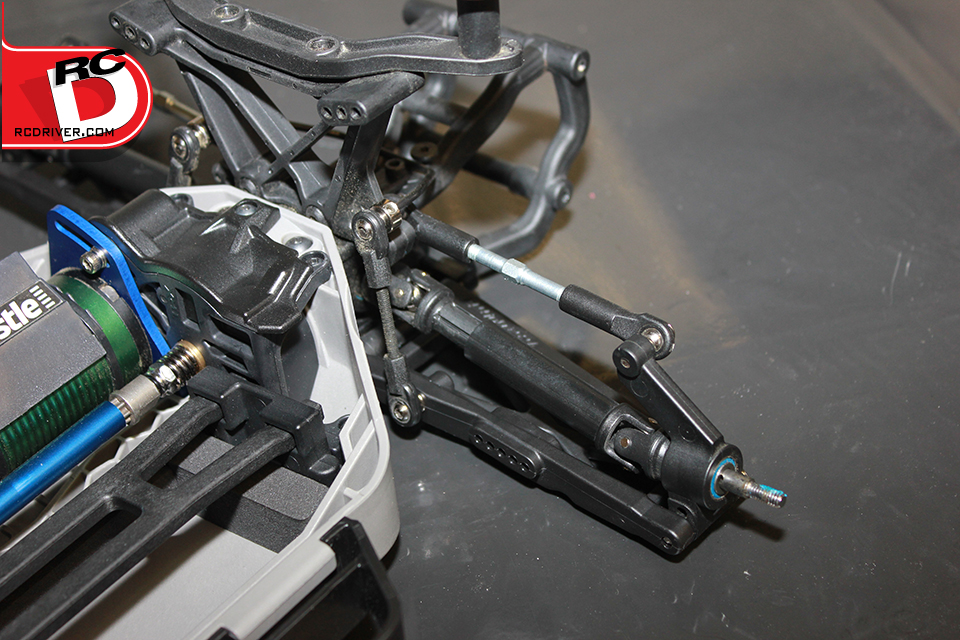 The new arms from the front. You can see all of the shock mounting holes available to tune shock angle. The Swaybar Set is not included with the kit and is an Traxxas option we installed in this car's previous life.
LINKS