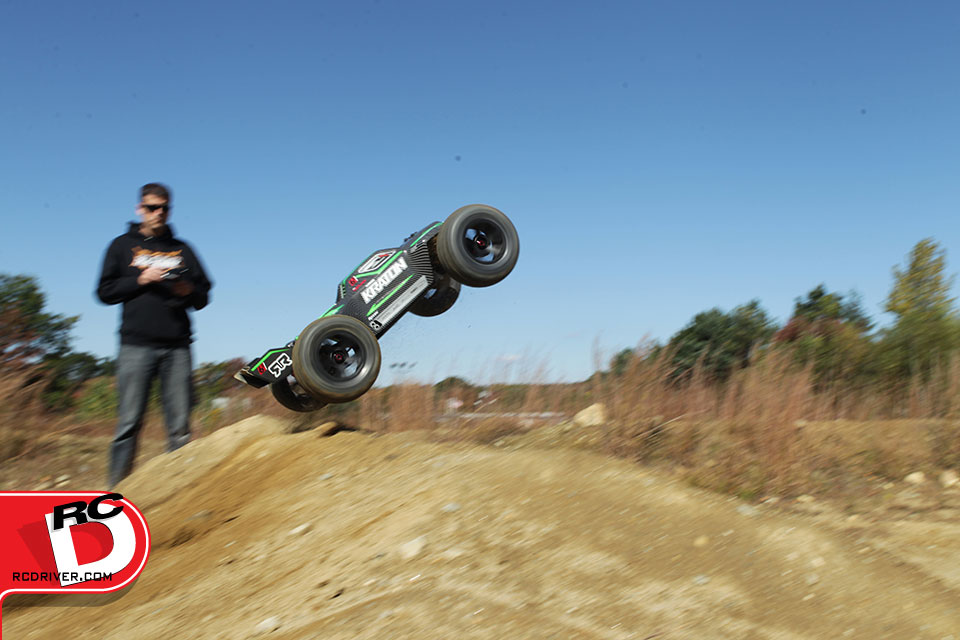 T
his is a great time of the year for you to be checking out all the different articles and products we review on
rcdriver.com
, we spend the time to craft articles dedicated to helping regular readers and perhaps others looking to find a new hobby. There's stuff for the high-end modeler and plenty of stuff for those who just want to have fun. Some products are small and meant for fun while others are quite large and powerful and should be handled by someone with experience. That leads me to this topic, buying and running what you are capable of handling.
Early this year we reviewed the ARRMA Kraton. The Kraton was an absolute blast out in our testing sessions. The wheels grew huge under power. This truck launched high and far off of jumps and some of the tumbles were spectacular. But a lot of how the truck performed was because it was on 6S LiPo; that's 22.2 volts of power.
This much power is not new to RC cars and in fact many push the envelope farther, but it appears that we are moving toward a norm where higher voltages may be advertised more as a feature in cars and since many will come as RTR's you really need to ask yourself whether your skills are great enough to handle high speeds.
What RC car is right for you? Find it in RC Driver Magazine: Subscribe Now
When vehicles are capable of running more power, their chassis and suspension are built up to handle the power and that means heavier cars. Heavier cars traveling at a faster speed are a bit more of a handful to drive, and if it's hard for you to drive and keep under full control, you won't have the best result. In the past, I've had a few instances where I thought I was in full control of a car and all of a sudden I've lost control or veered away from my intended path. What I really recall was a certain 1/7-scale car that veered off as I was carving a turn on a BMX track berm and the vehicle went flying off the backside of the berm. What happened next was I heard a huge clunk and I turned guiltily to our staff photographer because we had parked behind the berm and his one-week old car was there. Luckily, at least for him, the RC car didn't hit his car, but it landed right on the hood of my Chevy Blazer which still has a big dent in the hood to remind me today. But what if that wasn't my property? Or what if someone was back there? The fast, large vehicle could have done more damage.
So as you look though our website and you see those large powerful machines that we've featured, do yourself a favor and ask, can you control it? Be honest, don't go all hero, make sure you get what you can drive. There's no shame in starting small and working your way up, your skills all-around will be better for it and you'll have a safe modeling experience. Enjoy!