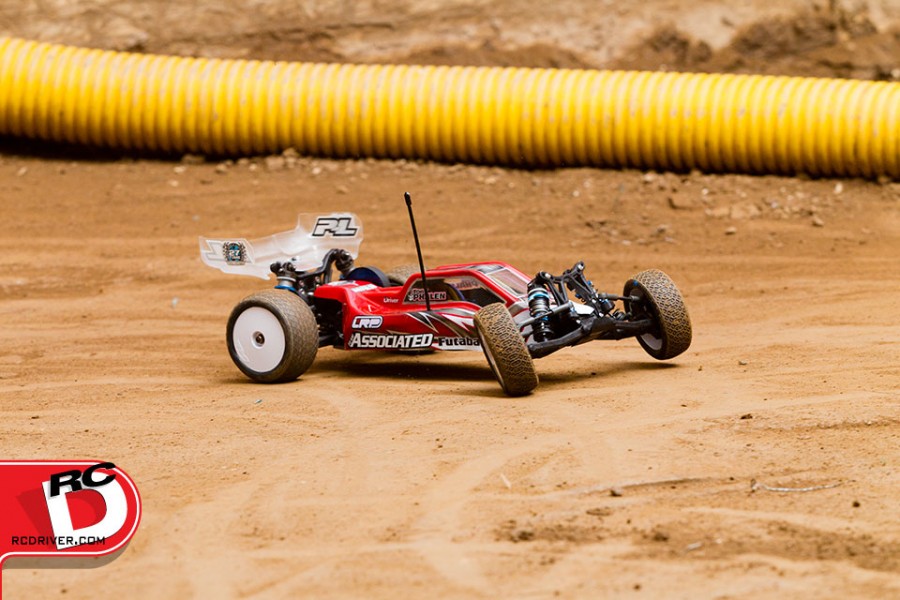 Off-road racing is a lot of fun and also poses a large variety of challenges for the driver. When you travel from track to track, you'll encounter different track sizes, varying jumps and variations in surfaces. For racers this is part of the fun, dialing in your machine to accommodate track conditions, perhaps even altering your driving style, all in the hunt for the faster lap time to get you into the A-main. But as a new crop of drivers pop up, I've also noticed an increase in criticisms and lashing out at tracks.
Recently, during a fairly large event, I overheard some driver talking about how the racing surface was slick. I heard the sentence "That track sucks" quite a few times. Then after the race was over during the following week, drivers took to message boards to further complain. Is this really where the RC world is going? Let's talk about where it's been and perhaps learn from the past for a better RC future.
First up, when I started racing in the mid 80's, we didn't have sugared, calcium chloride or mineral oiled tracks that compacted the surfaces into an almost concrete like texture. What we had was dirt, just dirt that was churned up and then rolled with a big push roller if we were lucky the day before a race. Nothing was prepped weeks in advance. Then when we showed up we had a pair of tires to run, the same pair we ran all year. Some racers did have multiple sets of tires, but guys in the stock class pretty much ran what was on the car. The oil in our shocks was brown, weights didn't mean much of anything and what we did with the cars was drove them. There were no setups, you just drove the car, learned the track and learned the car's traits to put skill into the mains.
When we had an issue with the track, we stepped up and talked to the track directors and offered help. We picked up shovels and we helped maintain the track. Never did a group of racers stand around and balk and criticize a track or its owner, we were happy to have a place to race.
So nowadays when you go to the track and you can't get your car to hook up because it doesn't seem like the track is right, guess what? It's not the track, it's you. You are responsible for your car setup, you are responsible for finding the right tires and you are the one behind the wheel with the skill to get your car around the track as fast as you can. Everyone is running on the same track as you are so therefore it is a completely fair race no matter the condition. Now let's say you do want to make the track "better", I understand that many tracks are privately owned and that you'll have to approach track owners who are financially invested. But you should approach them. If they're a smart business person; they will listen to their customers and try to incorporate the customer's ideas to maintain a good business. Offer to help. After all, last time a checked no state is overrun with tracks and we don't have too many to choose from so help keep them around. For those that won't accept help or work with ideas, then walk away. Sure you're entitled to your opinion that you don't like a track but that doesn't mean the next guy feels the same. Everyone deserves a fair shot at trying a venue on his or her own. And in the end no matter what path you pick when attending a race or running at a facility, remember it's all about fun. We're all in RC to simply have fun.