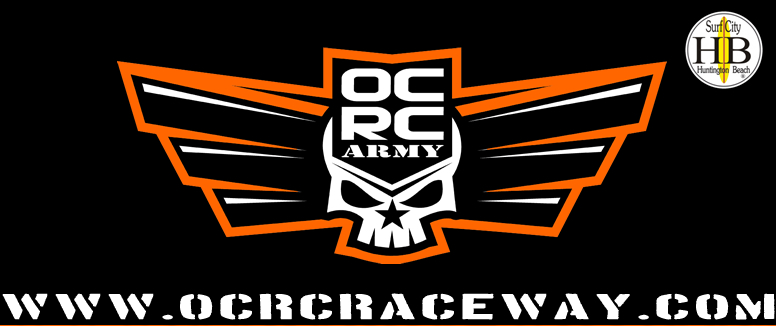 What could be more important to an RC racer than their RC itself? Well, probably not much… but, coming in at a close second place is certainly our local track we have the pleasure of calling "home." Whether this is a simple track torn into our backyard or the local track carefully planned and taken care of, they serve a very important aspect in fulfilling a RC racer's passion: a place to practice and have fun. Every Tuesday here at RC Driver we'll be featuring a local track known as home to its local RC Racers and RC enthusiasts. Ever wonder what other tracks out of town are like? Or ever want your home track to be seen and known by other RC racers? Then make sure to read the latest Track Tuesdays feature and your local home track might be the next up!
OC_RC Raceway
15282 Jason Circle
Huntington Beach, CA 92649
L
ocated about 45 minutes outside of Los Angeles, California, OC_RC Raceway in Huntington Beach, describes itself as "the best place to race off-road electric R/C cars!" OC_RC Raceway is open 7 days a week and provides a 8,400 sq. feet off-road track along with 130 powered pit spaces, a snack bar, and an on-site hobby shop. Along with their well sized track, OC_RC hosts various classes for racing, from beginner and stock classes to pro 4 SC and 1/8th scale classes. If the large track and various classes wasn't enough for you, then you'll be happy to learn that OC_RC continually changes their track layout, with one person commenting on a photo of their Reedy Race 2016 layout saying"[they] come out with the best layouts, wish I lived down there." This RC track is definitely a solid favorite in many racers' opinions and for good reason. If you're around the area at on point or another, make sure to stop by OC_RC Raceway, you may even bump into an OC_RC team driver, like new addition Ryan Maifield!
Contact
Tel: (714) 892-6699