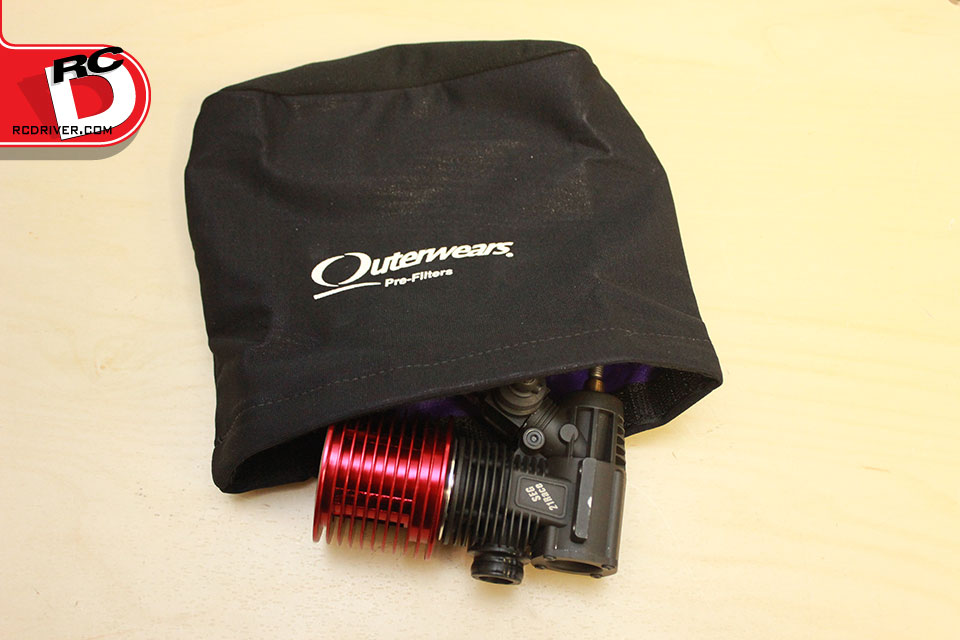 T
rue story; about a year ago, while in the pits at a local club race, I watched a driver ask his buddy if he could borrow an engine. He was having problems with his mill, but what I saw next was a bigger problem. The driver started pushing things around in his pit box on the ground and pulled out an engine, not in a box, not in a bag, not even capped and passed it to the guy. It's amazing that some will spend hundreds on a racing engine and won't even think about caring for it or protecting it whether it's in use or not. So if you are one of those hopefully few people that do realize you need proper engine storage, you'll want to check out the Outerlex RC Engine Bag from
Outerwears
.
SPECS
Made by:
Outerwears
Product:
Outerlex RC Engine Bag
Available From: Many online and local retailers
Made for: Engine storage
Part #: 40-2492-01
Cost: $25.99
THE GOODS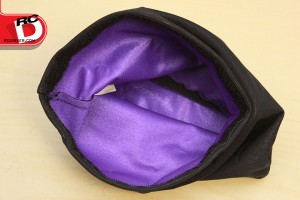 The Outerlex bag, is, well, a bag. The cloth of the bag is a stretchy black fabric on the outside and a bright purple inside. Velcro is sewn in at the top of the bag for easy closure and the Outerwears Pre-Filter logo is printed on the outside. The bag measures 7×8"and the oval bottom is 2.5" wide in the center. Plenty big enough for .12 to .28 size engines with or without a filter.
THE WORKS
Testing was pretty intense, I opened up the bag by pulling the Velcro apart, stuck my engine inside and closed the Velcro; done. Time for a break. But seriously, the engine is now stored in a nice, clean, compact and easy to transport bag that fits nicely into my pit box. After a few trips to the track, no dust entered the bag and my expensive mill was protected from the elements.
WRAP-UP
People, just don't throw your engine into your pit bag when you go to the track, invest in a great transport bag like the Outerlex bag to keep the engine clean. For a bag, this offering from Outerwears is pretty impressive and worth it for those who have to have the best.
Words and Photos by Greg Vogel