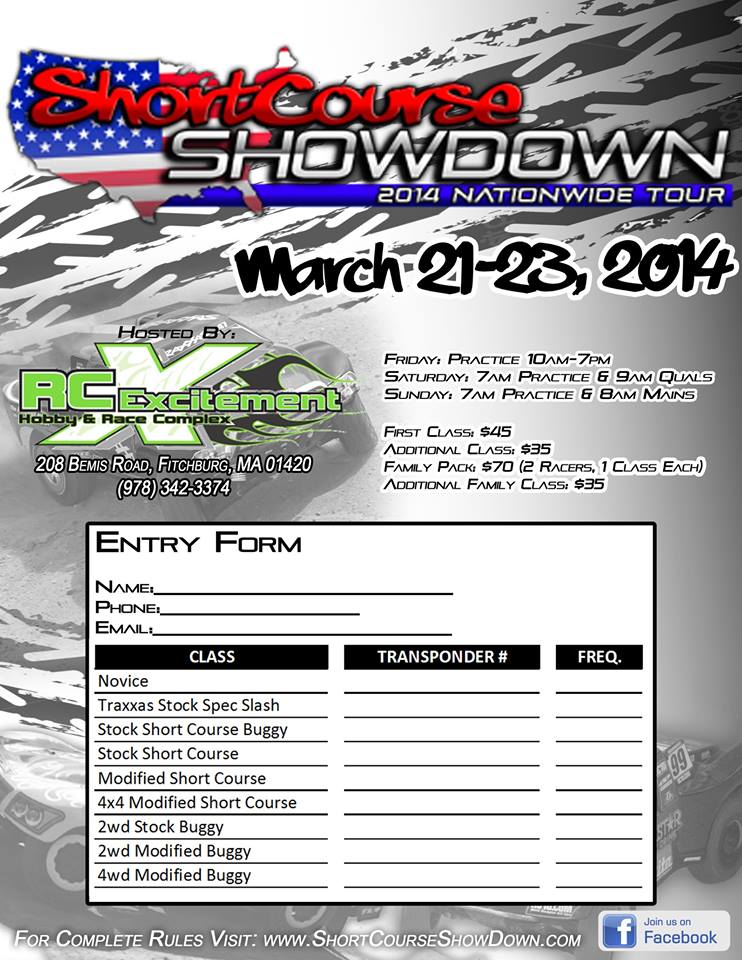 S
pread the word and act fast, the Short Course Showdown is headed to R/C Excitement in Fitchburg MA this weekend. The crew at R/C Excitement works overtime so racers can have the best possible RC experience in a first class RC facility. Factory Drivers confirmed so far for Scotty Ernst's Short Course Showdown: TLR's Dustin Evans, JConcepts Dave Duncan, Team Associated's Brian Kinwald, and AKA's Greg Hodapp! These guys aren't just coming out to race, they are also in town to support the racers. Get set up help from some of the top Pro's in the country and put it to use right away! Practice starts at 10am Friday! Make certain you like them on Facebook:
https://www.facebook.com/rcexcitement
and if you're in the area this weekend race or check out the Showdown!
LINK