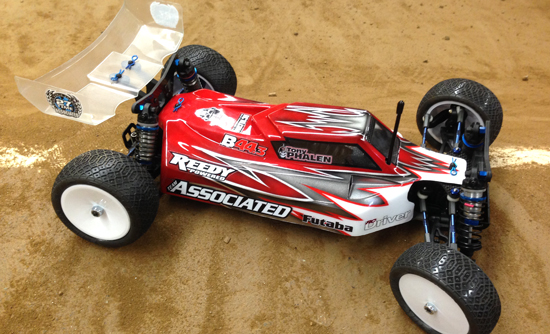 The Build – Part 11
The final chapter to our Team Associated B44.3 has us assembling the wheels and tires and mounting the body and wing.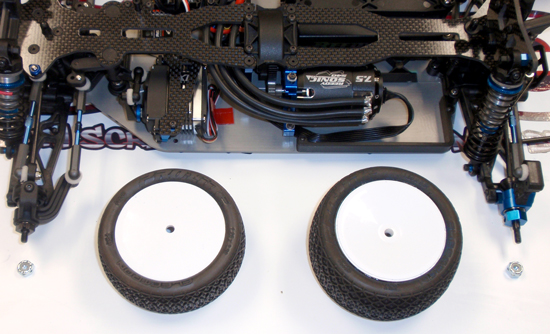 The first step in the final step is to glue up your tires. You can follow our How To here:
Gluing Tires with Zap Rubberized CA Glue
. Once you have them glued up, set them aside to fully dry.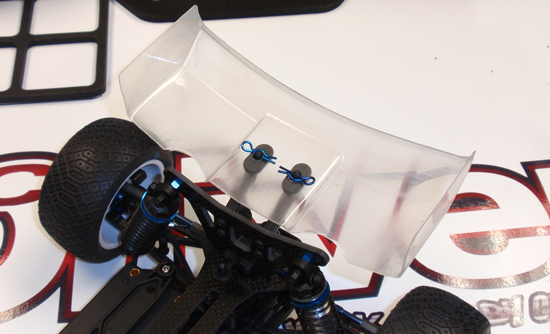 Attach the wing wedges to the wing mounts ensuring the wedge is facing forward. Now set the wing in place (you did ream the holes out, right?) and secure with the pair of Factory Team body clips.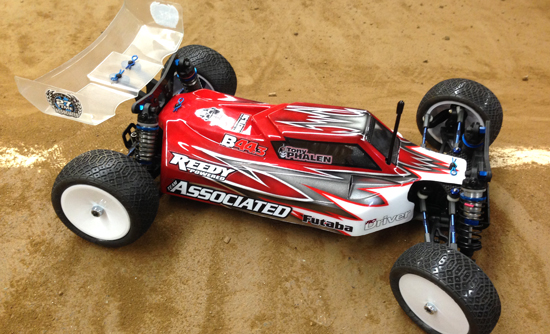 Once again, Larry Genova over at
Kustom RC Graphics
put the paint to the Lexan with my racing colors. Beautiful, isn't it? Trim your painted body and ream 2 holes for the body mounts. Set the body in place and secure it with 2 more FT body clips. Slide your cured tires onto the axles and secure with the 8-32 locknuts. Make sure the low-profile locknuts go on the front and the standard ones on the rear.
And there you have it, a race-ready 4WD buggy that's ready to put you in the winner's circle! Good luck!