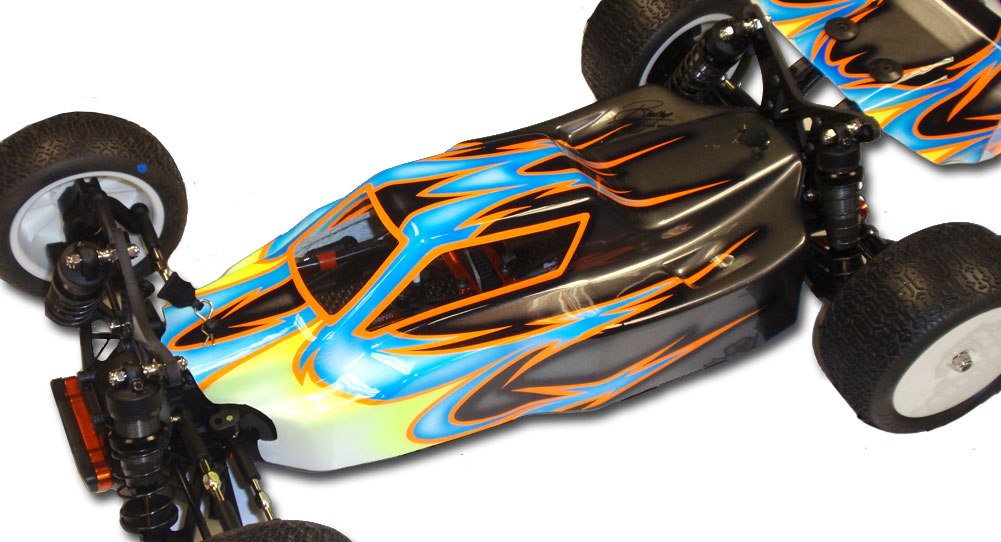 The Build – Part 11
The final step in our Team C TM4 build is installing the wheels/tires and body.

The TM4 doesn't come with tires, so you can choose whatever tires work best at your track. Where I run, Proline IONS are the hot ticket … so that's whats getting mounted up!

Position the tire assembly onto the car (skinny ones up front, wider ones out back) and secure with the M4 flanged nut.

Mask, paint, cut and mount your body and wing. I can't mask or paint, so I leave that dirty work up to Larry Genova at Kustom RC Graphics. You can see why … his work is top notch!
Thanks for following along with this build. It was a really fun build that went together really easily! Look for a review on this car in an upcoming issue of RC Driver Magazine!