C
ongratulations, you made it to part three of our Ugly Truck project build and we're now building the business end of the truck, the transmission and suspension. Once again we'll be bolting on a miss-mash of parts we found in our collection bin of spare Traxxas parts. We encounter a small problem in this part of the build, but found a work around. Read on.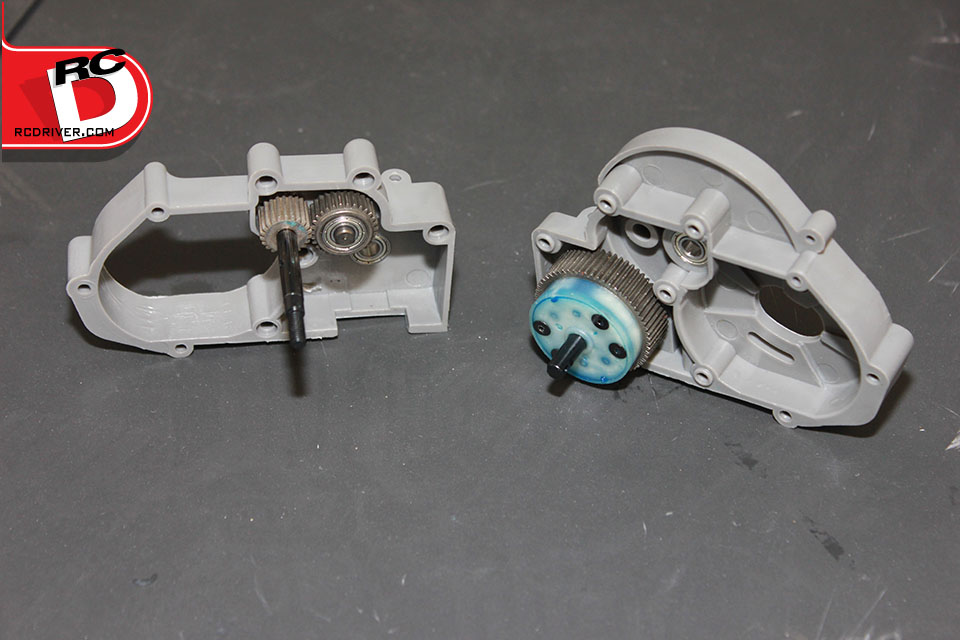 There were plenty of spare stock transmission parts in our collection to build a tranny. While trying to hunt down enough grease to fill the differential, we came across a tub of Grim Racer Cable Grease in our office workshop. This stuff works great in high RPM boat drivelines, so it should work well in our diff; the grease is bright blue if you couldn't tell.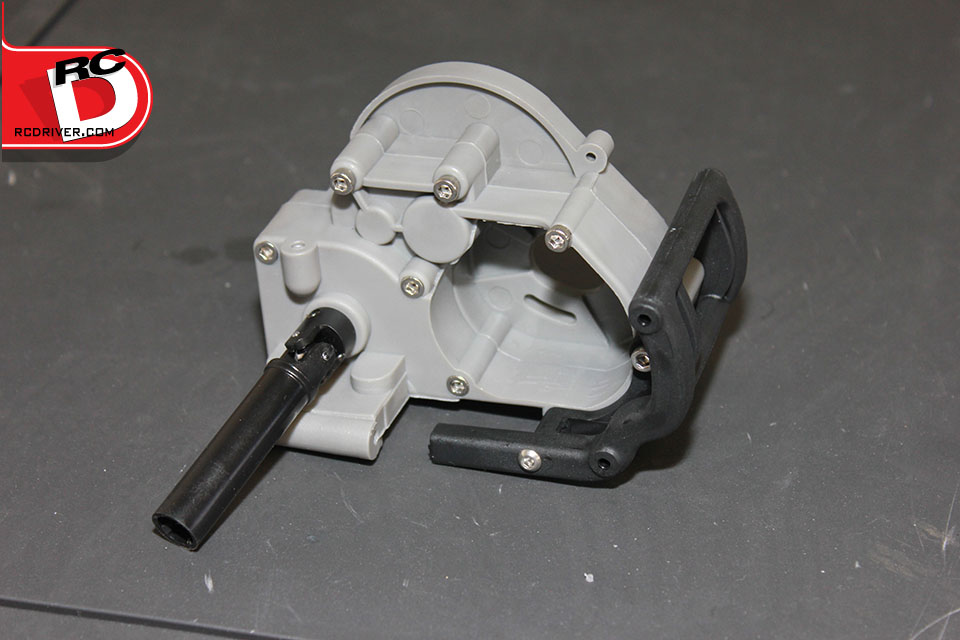 The tranny was bolted together using some of the long screws in Dynamite's screw kit (DYN7901). The telescoping driveshafts and rear bumper guard are also stock Traxxas items.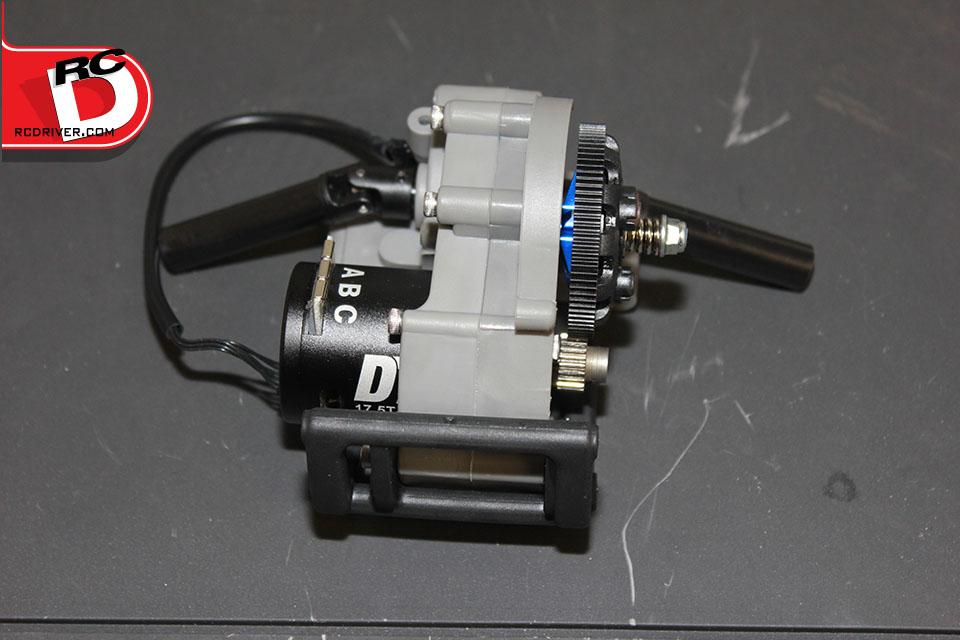 Since the driveshafts we found for the build were first generation with the small universal pins, we wanted to bolt in a mild motor to prevent the universals from spinning out of the yokes under power. A Duratrax 17.5T brushless motor (DTXC3445) is perfect for the part, its fast, but won't damage the drivetrain. Then we installed a stock Traxxas spur with a Hot Racing Slipper (TRX15GX06) upgrade which has one large slipper pad versus the stock 3-pad slipper system.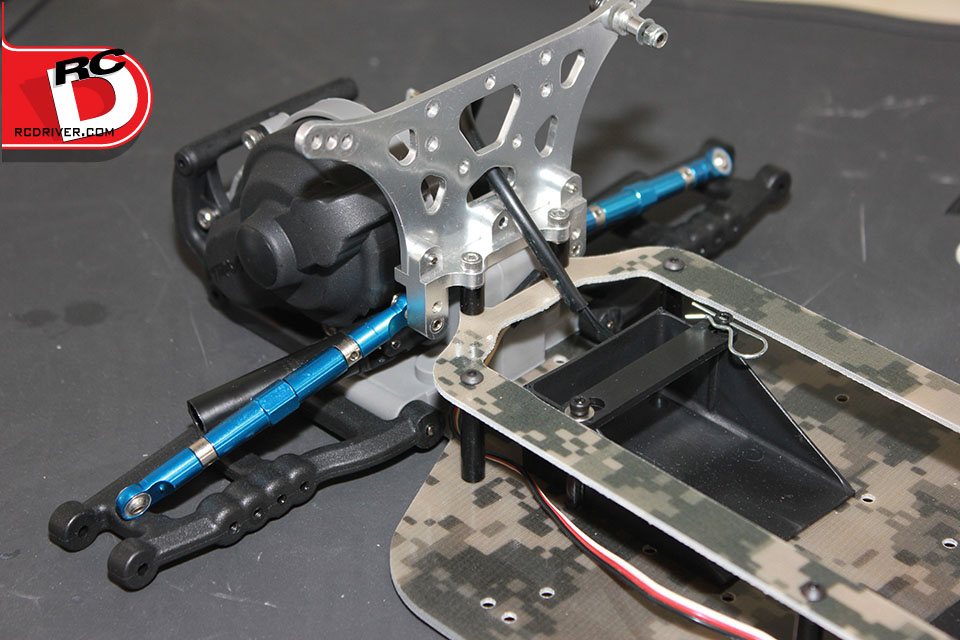 When looking for arms, we stumbled upon these RPM arms (80592) for the Slash; perfect! They went right onto our project using stock Traxxas screw pins. RPM arms are very durable and will handle any tumbles the truck encounters. The upper camber links are all aluminum adjustable units from Hot Racing (TE5406). Then went it came time to install a rear tower, we found an oooold Integy Tower (T8053SILVER) that is a two piece aluminum unit. It looks fancy and will work perfectly on this truck build.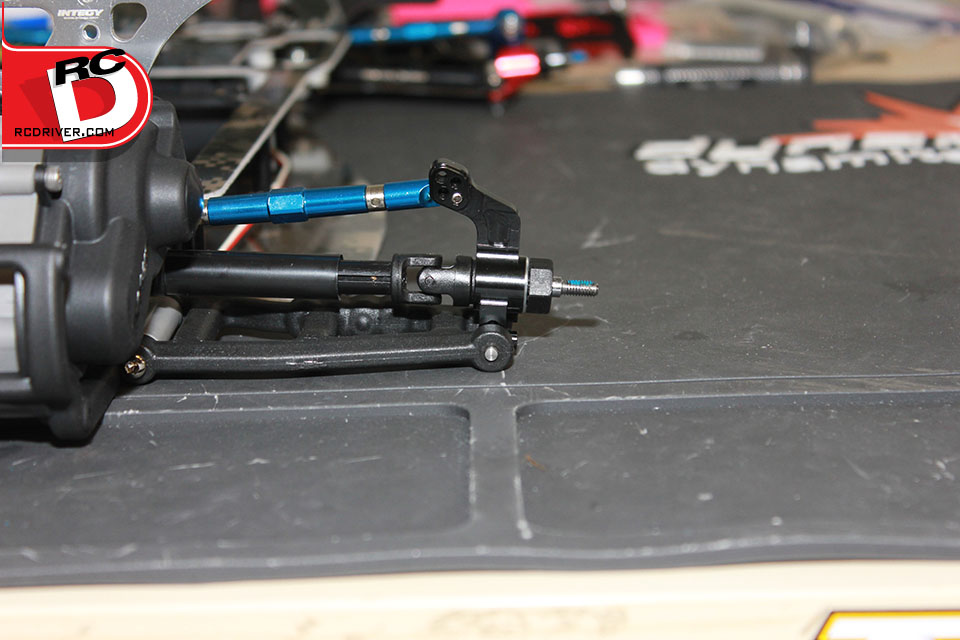 The next step was to install some Hot Racing hubs we found with the rest of the stock Traxxas driveshafts and some standard bearings. But once we bolted everything up, we noticed a lot of positive camber and no way to dial it out on the links or even move mounting points. It was time to go digging for options.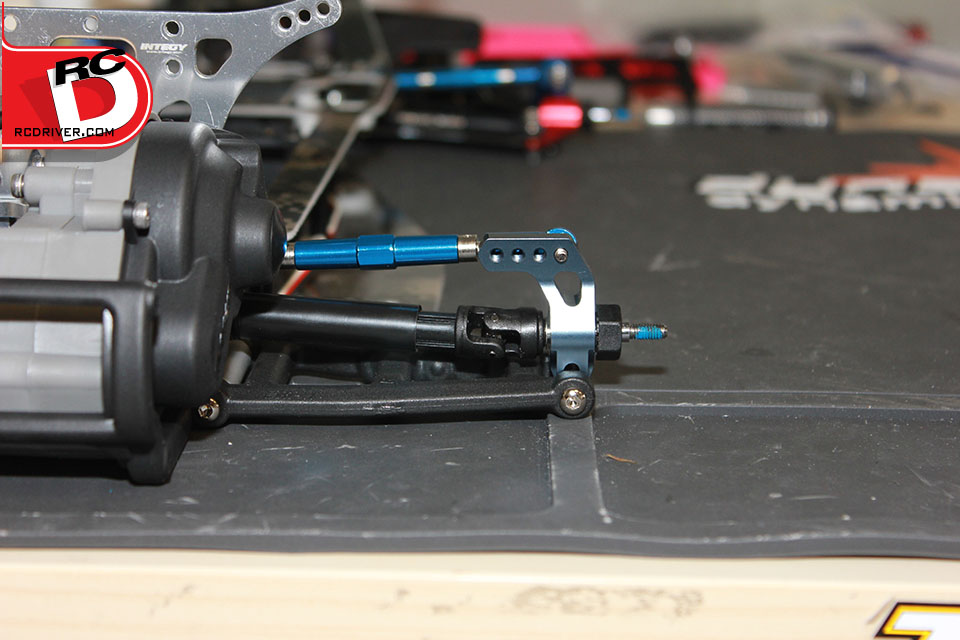 In our collection we found ANZA racing hubs (ANZA3652) for the Traxxas Slash. These precision machined aluminum hubs have a number of camber mounting options for tuning. They also use a larger bearing and come with bearing spacers; awesome quality stuff that worked perfectly with our long camber links.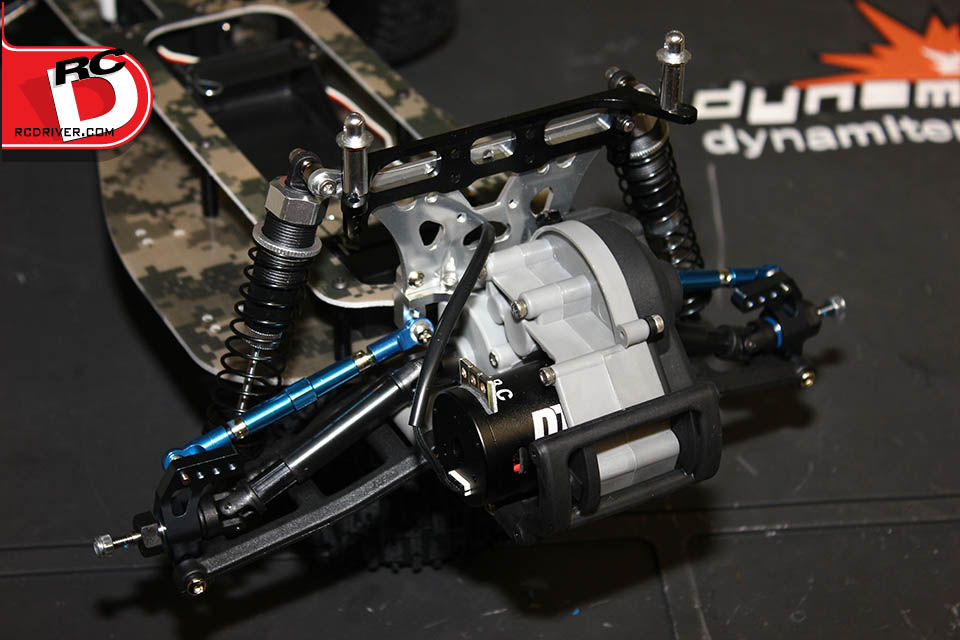 To finish off the rear of our project for now, we installed a Hot Racing upper body mount that came with a shock tower we used on a magazine project. The shocks are spares we picked up from VRX Racing. They are plastic with an aluminum cap and big bores so damping should help land this machine after we launch the ugly thing off some big jumps.