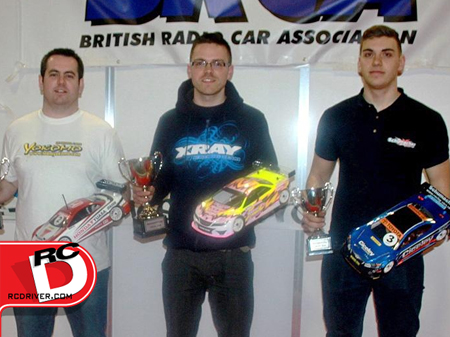 The prestigious Autosport International Show is widely regarded as the biggest motor sports show in the world. Held at the NEC near Birmingham, the show hosts an RC Touring Car race which showcases the hobby in front of a very large and knowledgeable group of motor sports enthusiasts. To help connect with the spectators, each driver adopted a paint scheme inspired by the 2013 British Touring Car Championship grid.
The racing format for this event consisted entirely of head-to-head racing similar to the format used in the Reedy Race of Champions. Each driver would race eleven rounds with heats rotated so that drivers raced as many other drivers as possible. The final standings would be determined by using each driver's results from nine of the eleven rounds.
At the end of two hard days of racing the scores were tallied. Finishing with a perfect score and eleven wins was Reedy factory driver Olly Jefferies. Mark Stiles, who like Olly ran Reedy Sonic 540 Mach 2 motors and Reedy Competition LiPo batteries, finished one point back to make it a 1-2 finish for the teammates.
Now in its second year, this popular event brings RC racing to the masses and promotes the hobby to potential newcomers who want to experience a safe and economical way to become a race car driver.
Products used:
#243 Reedy Sonic 540 Mach 2 5.0
#309 Reedy 7000mAh 65C 7.4V LiPo
Link: www.rc10.com