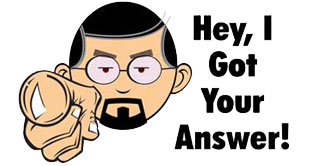 From RC Driver Issue: 133
You got questions, I have answers. Feel free to ask any RC related questions; questions on tuning, on article cars, on racing or just to ask how I'm doing! I'll do my best to answer all of them.
QUESTION:
Hey Tony-
My question will be simple and to the point; Team Associated RC10B5 or TLR 22? I'm looking to get into racing and I'm wondering which buggy would be better for me in your opinion and why. Thank you for your attention to this email.
Jeff M., Austin, Manitoba, Canada
ANSWER:
Hi Jeff, while this would appear to be a pretty easy question, there really isn't an easy answer. This is very similar to asking the question 'Ford vs Chevy', as both the RC10 and TLR cars have a long history in our industry and are both at the top of the 1/10 – scale food chain. Both offer a mid- and rearmounted motor setup. Both cars, over the years, have been updated and optimized for less weight without sacrificing performance. Both cars have a large aftermarket following and can be seen in the winner's circle on any given day. To choose one over the other would be more of a driver's preference than a 'which one is better'; they're both amazing cars. So, unfortunately, I can't tell you which car would be better for you. I would suggest heading to your local track and snoop around, see what most of the guys there are running. If the track is suited better to one type of car, most of the people there will be running it. Ask some questions, do some research. Good luck! —Tony
Thanks for contacting me!
Tony
Got A Question?
Head over to the Ask Tony page and shoot me a message. I'll either get it on the web or, if I like you enough, put it in the mag!